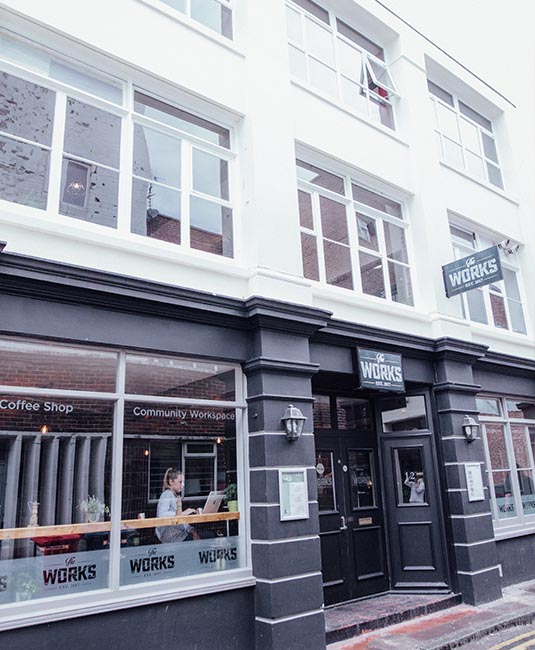 Work your way, with fixed desks in shared offices and open plan coworking spaces
Whether you're an established enterprise or a growing startup, discover spaces that inspire your most impactful work.
Event space
Three floors of impressive open plan space
Networking Events
Invites to business seminars & meetings
Our Members
Exclusive discounts and referral rewards to all our members
Private Suites
Furnished with office tables and chairs & 24/7 access Our Concept
Flexible social and work community in the 21st century with secluded and open plan work areas, fantastic shared facilities and cosy lounge for socialising and enjoying some downtime.
Our Community
Share ideas and socialize with colleagues and fellow office workers. Our vision is to drive a community feel by knitting people together, inviting guest speakers and introducing ideas into our forum.
Support Service
Taking flexible working a stage further, we have designed a suite of support services that we believe create enormous efficiency and cost mitigation for SME businesses.
Sign up and get the latest news, offers, and updates from the Works Group. No spam, we promise!